Attention:
The Venice Beach Boardwalk is now OPEN, including Boardwalk stores and restaurants.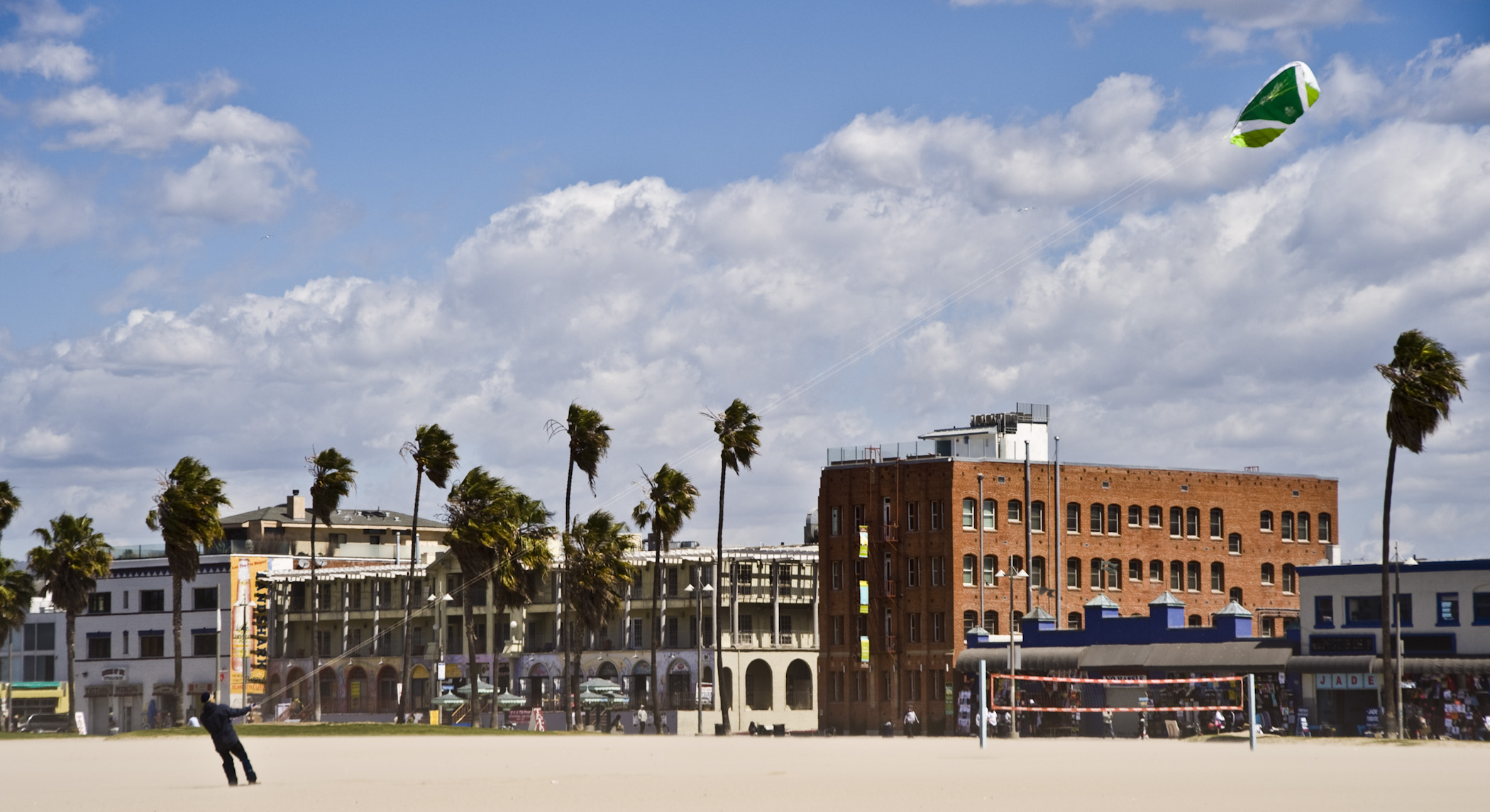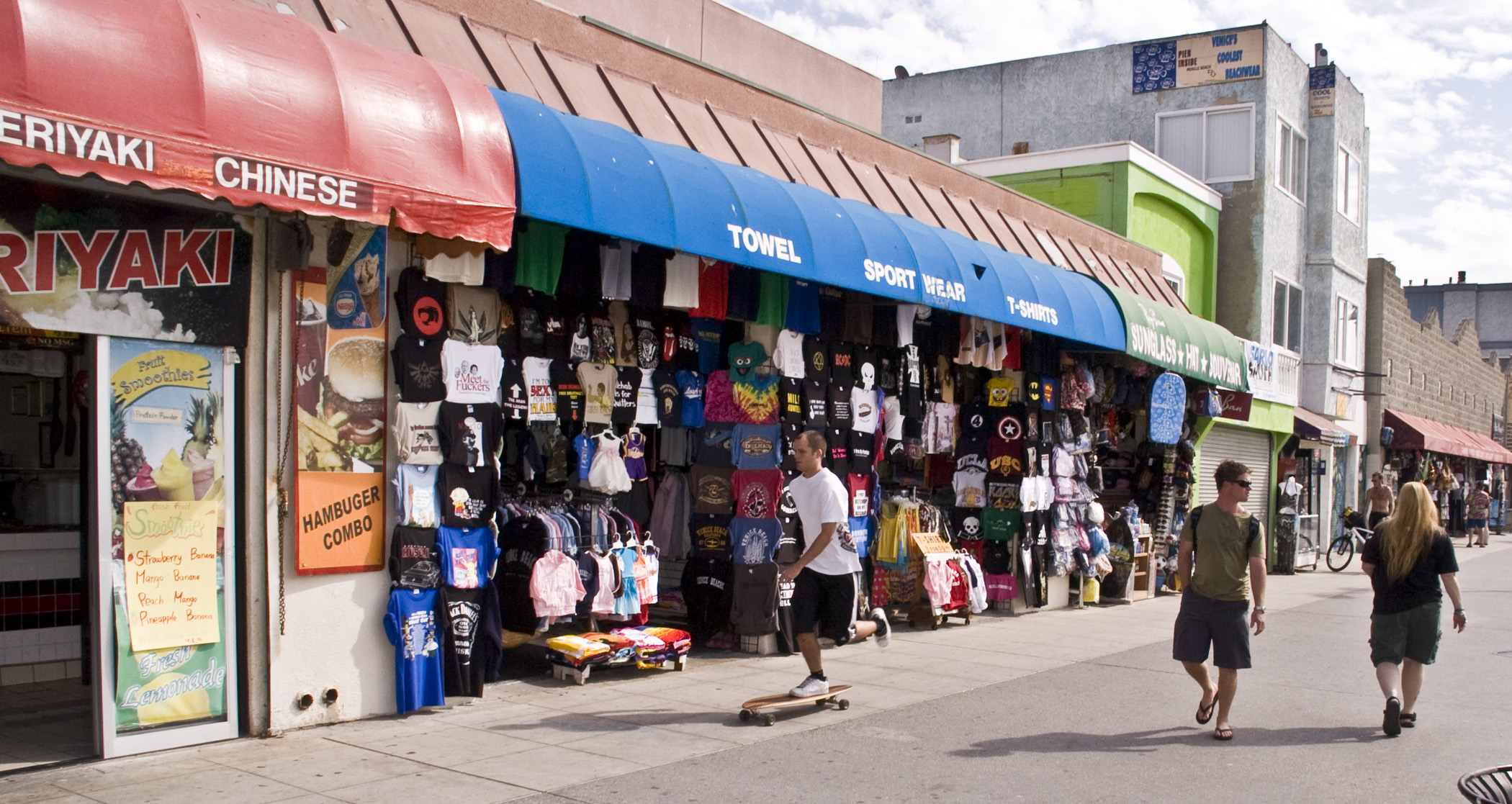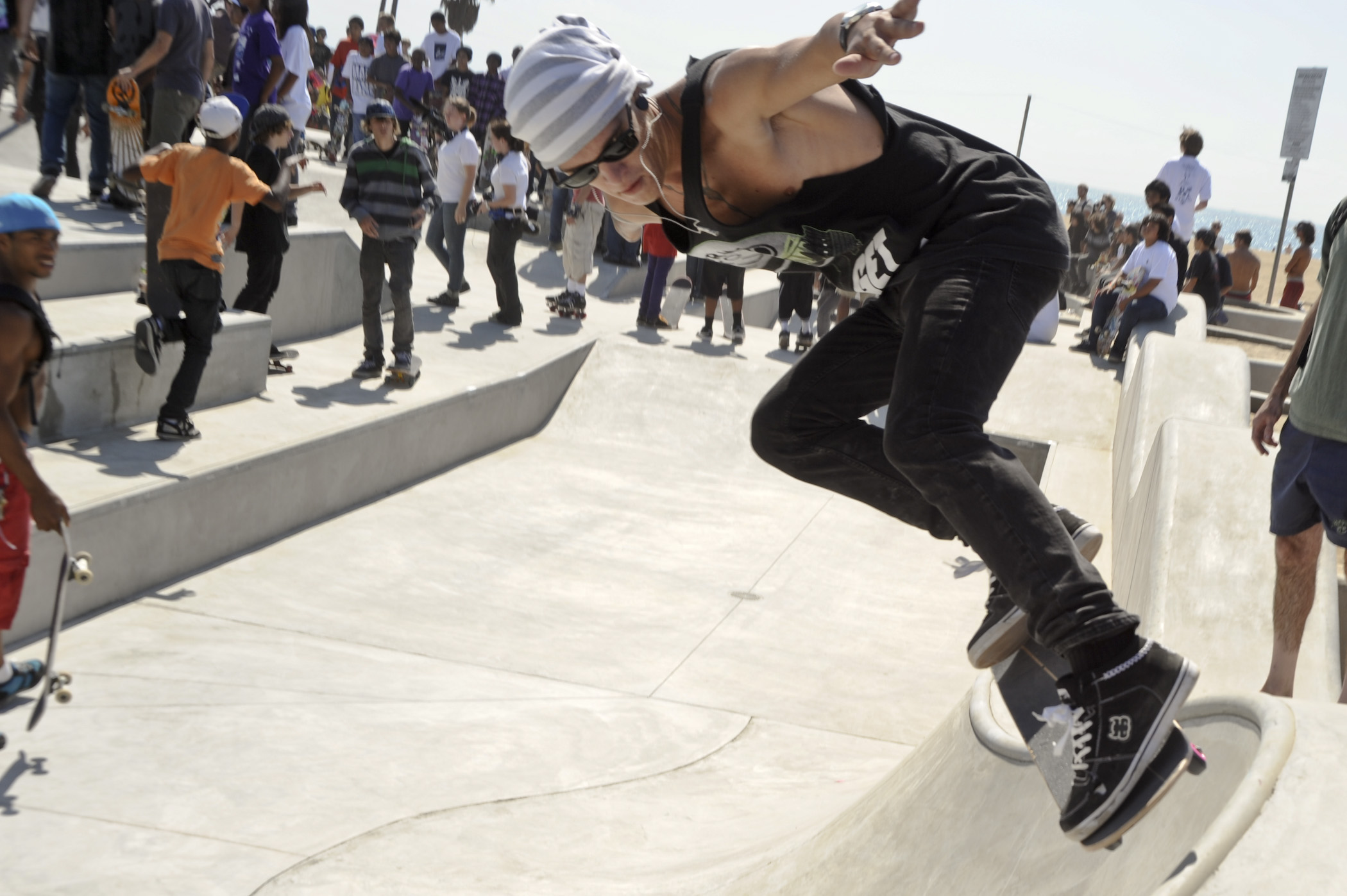 About Venice Beach
Venice Beach is the busiest facility operated by the Department of Recreation and Parks. This iconic site attracts visitors from all over the world and it is estimated that approximately 28,000 to 30,000 people visit the Venice Beach Boardwalk and adjacent Recreation and Parks property on a daily basis. The Boardwalk, also known as Ocean Front Walk, is the second most-visited destination in Southern California, with an average of over ten (10) million visitors per year. It is known as one of the region's most popular tourist attractions.
The Venice Beach Boardwalk stretches over two (2) miles and hosts hundreds of street vendors and performers along with numerous privately owned restaurants and food venues. The Venice Beach Recreation Center offers various activities including but not limited to basketball, paddle tennis and handball tournaments, body building at the world famous Muscle Beach Venice gym, and other special events.
Venice Beach also offers a fishing pier, a world renowned skate plaza, bike path, two (2) children's play areas and provides a variety of services for the culturally diverse population that visits throughout the year. Film productions are also very popular at Venice Beach and occur year round. All of the sports courts, skate plaza, pier and other amenities are open to the general public on a daily basis.
Birth of "Venice of America" (1890-1906)
In the 1890's, one man's dream of a renaissance resort and amusement park transformed a deteriorating marshland west of Los Angeles, California, into the "Coney Island of the Pacific". Despite disbelief and opposition, the dreams of Abbot Kinney materialized in grand style.
1891 - Kinney and Ryan purchase land and sell lots at Ocean Park.
1905 - Kinney constructs Venice of America, canals and piers.
1911 - Fraser builds "Million Dollar" amusement pier in Ocean Park.
1920 - Abbot Kinney dies; Abbot Kinney amusement pier burns.
1924 - Ocean Park pier complex burns.
1925 - Los Angeles annexes Venice.
1930 - Oil discovered in Venice.
1946 - Venice amusement Pier closed.
1958 - Pacific Ocean Park opens after old Ocean Park remodled.
1964 - Los Angeles tears down 550 buildings in historic Venice.
1967 - Pacific Ocean Park goes bankrupt.
1977 - Venice regains popularity as "Roller Skating Capital of the World."
Free Wi-Fi Hotspots

Map Coverage
Skate Park

Playground

Recreation Center